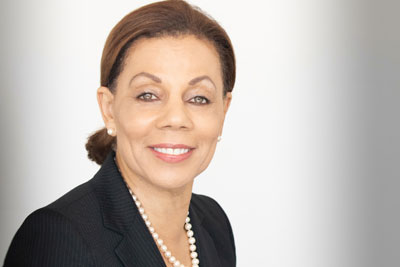 Lydia Kennard
CEO/Founder
Lydia Kennard currently serves as the President and CEO of KDG Construction Consulting. Founded in 1980 as an offshoot of her father's renowned architectural firm, KDG provides program and construction management services to public and private clients throughout California and the Western United States. Since 2007, Ms. Kennard has also served as a founding principal of KDG Aviation (formerly known as Airport Property Ventures), an operator and developer of general aviation facilities.
A Southern California native, Ms. Kennard's professional career has spanned corporate law, real estate development, and urban planning. She holds a juris doctor degree from Harvard Law School, a master's degree in City Planning from the Massachusetts Institute of Technology (MIT), and a bachelor's degree in Urban Planning and Management from Stanford University. Most notably, Ms. Kennard was appointed as the Executive Director of Los Angeles World Airports (LAWA) from 1999 through 2003 and again from 2005 to early 2007. During her tenure with LAWA, Ms. Kennard oversaw and managed the country's second largest airport system, which included four airports, a staff of more than 3,000 people, and an annual budget of nearly $1 billion.
Over her career, Ms. Kennard has served as a director and trustee for several publicly-traded companies and nonprofit organizations. She currently serves as a director for Prologis, an industrial REIT, Freeport-McMoRan, a natural resources company, Healthpeak Properties, Inc., a healthcare REIT, and AECOM, an infrastructure consulting firm. Ms. Kennard served as a Trustee for the University of Southern California from 2005 until her election as a Life Trustee of the University in June 2020. As a founding director of the nonprofit UniHealth Foundation, she has served on this board continuously since its inception in 1998. Ms. Kennard is a former trustee of the RAND Corporation, a nonprofit policy research institute (2002-2005 and 2007-2012), and a member of the California Air Resources Board (2004-2011).